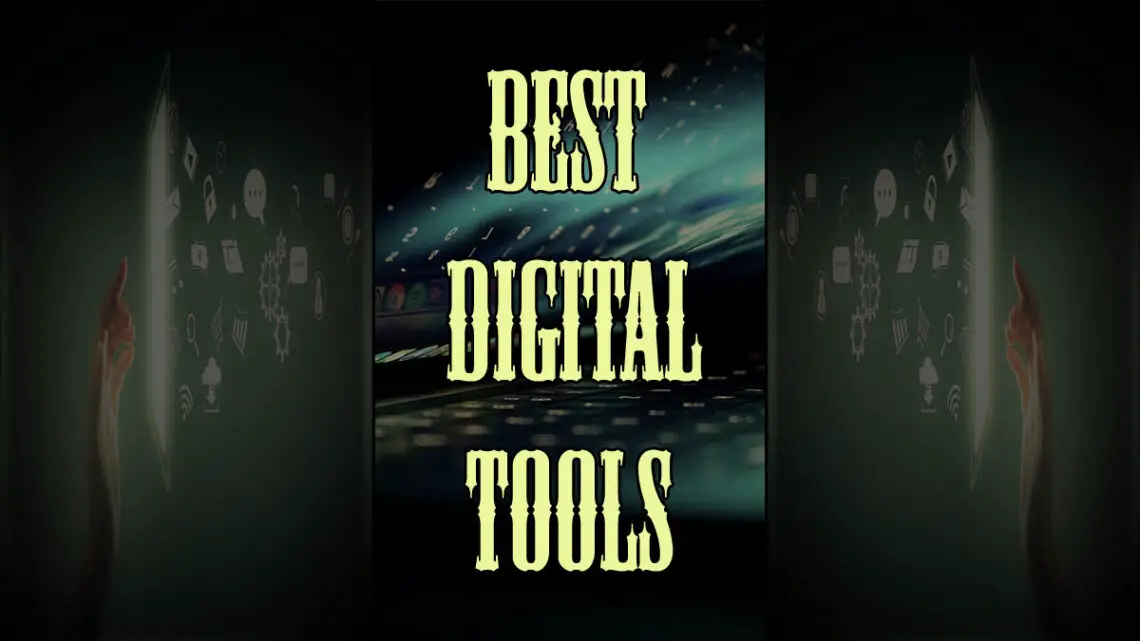 Top 11 Best Digital Tools Of 2023 For Professional Users
Are you a citizen of this digital universe? Yes, of course, you are. That's why you're reading this article. If you are looking for the best digital tools for 2022, then you are exactly in the right place.
Nowadays the whole world is advancing with modern technology and versatile digital tools. At this moment, maximum people have switched to the digital era with the advancement of digital technology. The maximum sector is coming into a race of making their business and property digital rapidly. As a result, different types of digital tools are getting popular day by day.
The digital industry is leading the whole world these days with the advancement of new modern technology. The world is getting closer and shorter when the digital era started with its immense power and potentiality. Different types of potential tools make the whole system more easier and convenient.
Related Article: The 17 Best SEO Tools of 2023 for Professionals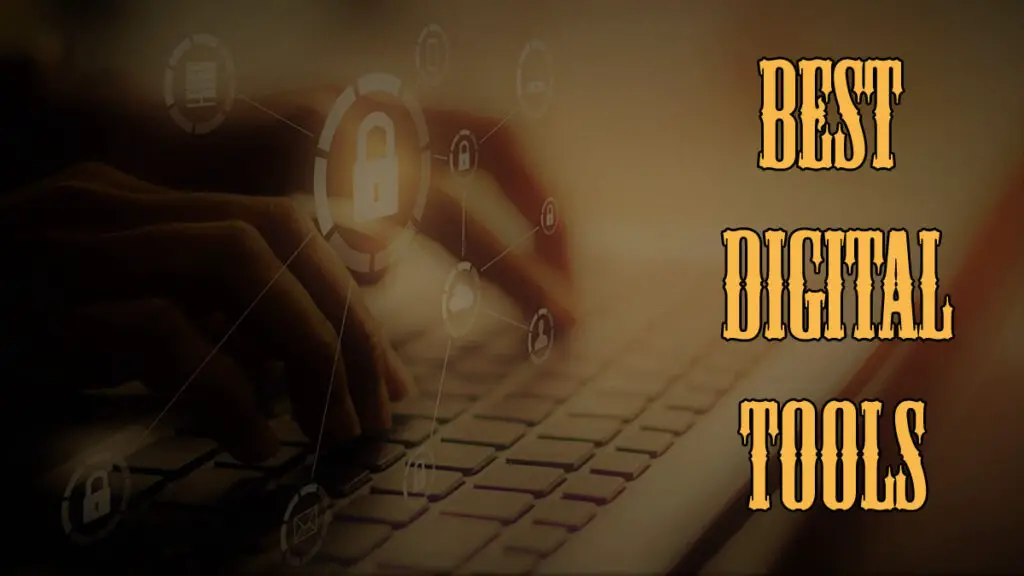 Related Article: The 11 Best SEO Tools (Paid) of 2023 for Experts
Best Digital Tools Of 2023
In this article, we are trying to know about the best digital tools of 2022 which are playing a dominant role in this digital era.
1. Google Analytics:
Google Analytics is a wonderful tool for analyzing websites. This amazing tool can be a great opportunity to take a whole idea about your website. Nowadays, it is extremely fundamental to have Google Analytics skill as it is a crucial digital marketing tool.
This analytics tool can help you to determine who is appearing to your website, and from where it is coming with it's device monitoring. It is an incredible tool to monitor your visitors because you are able to know on which pages your visitors are spending more time.
Google Analytics also helps you to track conversions and other various types of monitoring which will be a great way to keep your website alive. Overall, we found a lot of essential information from Google Analytics which are truly effective for running a digital business.
2. Google AdWords
Google AdWords is an amazing platform for advertising your business using google search results. If anyone wants to display the products or services on Google search results for specific queries, then It is the best option. Google AdWords permits you to assign a budget limit on how much money you would like to spend. It works on a PPC (pay per click) model.
Google AdWords is a simple and useful way to expand the reach of your digital marketing campaigns. Google AdWords provides the Google Keyword Planner that authorizes you to research which keywords you want to add in your content.
Actually, Google Adwords is a pay per click tool, which allows you to create ads to be shown on the sponsored areas of Google's search pages. It is an incredible way to spread out your desired business within a short period of time.
Google Adwords started nearly 10 years ago and it helps to grow online business by generating quality traffic. It's simple as usual, easy to use, and full of flexibility for managing campaigns of Google Adwords and you can start and stop your campaign at any time.
3. SEMrush
If you are searching for digital marketing tools with SEO analyzer, SEMrush features quite prominently. SEMrush is the nicest digital marketing tool that can help to enrich your SEO strategy. This tool can help you with different categories such as keyword research, providing backlinks, tracking and others.
This impressive tool can help you to accomplish a detailed SEO analysis that helps for digital marketing. We found different types of effective digital marketing tools that help to improve your business strategies. The latest version of SEMrush features versatile improved elements such as content writing and advertising tools, advanced backlinks and competitors analyzer.
The vital feature of this tool is its excellent SEO site audit tool. It also shows keyword volumes and suggests different content recommendations. This is an easy to use tool that provides you both free and paid subscriptions. The free account provides access to limited features. For getting advanced features, you have to get a paid subscription which has a 14-day free trial option.
4. Yoast
If you are looking for the best tools to optimize contents for ranking in the search engines, Yoast features quite prominently. It is an excellent tool for creating success for your websites or contents. It always helps to rank your website and give a clear vision to strengthen your website according to search engine algorithms.
Yoast works as a plugin of WordPress that helps to optimize your content for search engines. Basically, it helps on-page search engine optimization such as selecting content, focus keywords, internal links, etc. to enrich your website ranking. It also helps in analyzing page readability and gives a reading score of the content which makes the website more optimized for SEO.
Another superb benefit of using Yoast is that it updates according to the Google algorithm, consequently your content stays automatically updated. That's why Yoast is an amazing SEO tool for taking contents to the top of google's page.
5. Ahrefs
Ahrefs is another influential SEO tool that also helps to boost your website traffic.
This is one of the best tools for search engine optimization which also has some great features such as traffic analysis, keyword research, website audits, link building, competitive analysis, tracking etc.
Ahrefs is an expensive tool, but it is a quality product for doing effective tasks of search engine optimization. You should use this tool if you are an SEO expert or SEO professional working for an agency.
This is a magnificent tool for improving the SEO of your content and other digital marketing tools. It is a tricky tool to use so you have to learn it technically. Ahrefs also features some more effective tools which are truly potential for digital marketing.
6. Canva
Canva is one of the best digital tools for doing graphical tasks. It is an elegant tool option for illustrations and graphics work. Canva gives the opportunity to enrich your design experience and take it to a standard level.
Canva is a wonderful way to make your graphics design more convenient and smarter. It provides versatile types of template, clip art, fonts and a lot more. That's why It helps to design unique infographics, social images, different cover images, logos and a lot of graphical tasks.
There are a lot of options contained in this tool to make your graphics quality more impressive. Canva is very convenient to use which is prepared with the drag and drop design platform. It makes the task easier for the users by its amazingly convenient interface.
7. Trello
If you focus on the most suitable content management tools, Trello features quite prominently. Trello is the best content management tool that helps to formulate your content in a better integrity. This digital tool is fortunately free and very easy to use. That's why it remains very popular and it's increasing its popularity day by day rapidly.
This tool is an outstanding one for project management which helps to do project planning. Trello also works as a visual collaboration platform and it helps to keep you connected for different purposes.
It is virtually a digital board that helps in creating, governing, coordinating and harmonizing tasks.
Trello has an amazing identity for it's feature of scheduling online content with team members. In spite of having their physical distance between them. The team members can be global or remote, it is actually not a problematic issue for trello to join together in an online environment.
8. Mail Chimp
Mail Chimp is an impressive digital tool of this new digital era that shortens your work smartly. It is an excellent email marketing tool that brings you different automated campaigns. It is an effective tool for sending emails automatically to your recipient.
Mail Chimp is an amazing digital tool for busy digital marketers. It creates a dynamic working tradition in the digital marketing era. With this email marketing tool, you can collect all your email contacts to one place and then automatically use it for setting up an email campaign. The overall procedure is very simple and convenient.
Mail Chimp also provides a segmentation tool that allows it to target specific users through personalized emails. This special feature is a crucial part of this tool that makes it more significant. As a mail chimp user, you can do some amazing tasks such as creating targeting ads, creating landing pages, sending greetings etc.
9. Hootsuite
Hootsuite is one of the nicest options for social media management solutions. If you want to store your content in a cloud system, then Hootsuite is the most suitable option for social media management. You can also track the performance of your social media content by using this tool.
As a social media management tool, this tool is wonderful for its versatile potential options. It can schedule multiple posts at once along with developed tags and keywords. It is a great option for anyone that can be accessed by the team members anytime for social media posting.
10. Buffer
If you are tired of handling multiple social media accounts, then Buffer is the best digital tool for you. Buffer an excellent digital tool which helps to operate all your social media from a single platform.
All of your social media such as Facebook, Twitter, Instagram, Pinterest, Linked In etc. can be managed from this one platform. It sounds weird but true. Buffer is that effective platform for solving the social media issue tremendously. If social media is your major priority, then Buffer is the best suitable option for you.
Another vital reason for using this tool is that it helps you to realize how your social media campaigns are performing. Thus the improvement of the performance can be monitored which is an important issue for being a consumer of this amazing tool.
11. Grammarly
Grammarly is an excellent tool for written content writers. As a content writer you have to go for it which gives you tremendous support when you are writing. Since you have been a content writer for a long time, you have to realize the importance of this amazing tool.
This is a great helper of getting a mistake-free content when you write something. It is very easy to use and helps to establish your own identical written content. This amazing tool helps with the spelling, checking grammatical mistakes, suggesting synonyms etc. It also suggests better expressing and delivering your statements.
Grammarly is the best content marketing digital tool which is an easy and fast procedure to get mistake-free writing. It helps to generate flawless articles and enrich your writing quality on a professional level. The best part of this tool is its free version provides a lot but you have to buy the paid version for getting full advantages.
Related Article: The 11 Best SEO Tools (Free) of 2023 for SEO Tasks
As a matter of fact, we are living in the modern and digital era where everything is changing rapidly with technological smart touch. Therefore, it is very necessary to use imaginative and resourceful digital tools according to our requirements which actually reduces our effort and time. In this article, we are trying to discuss about some amazing digital tools which are truly essential.