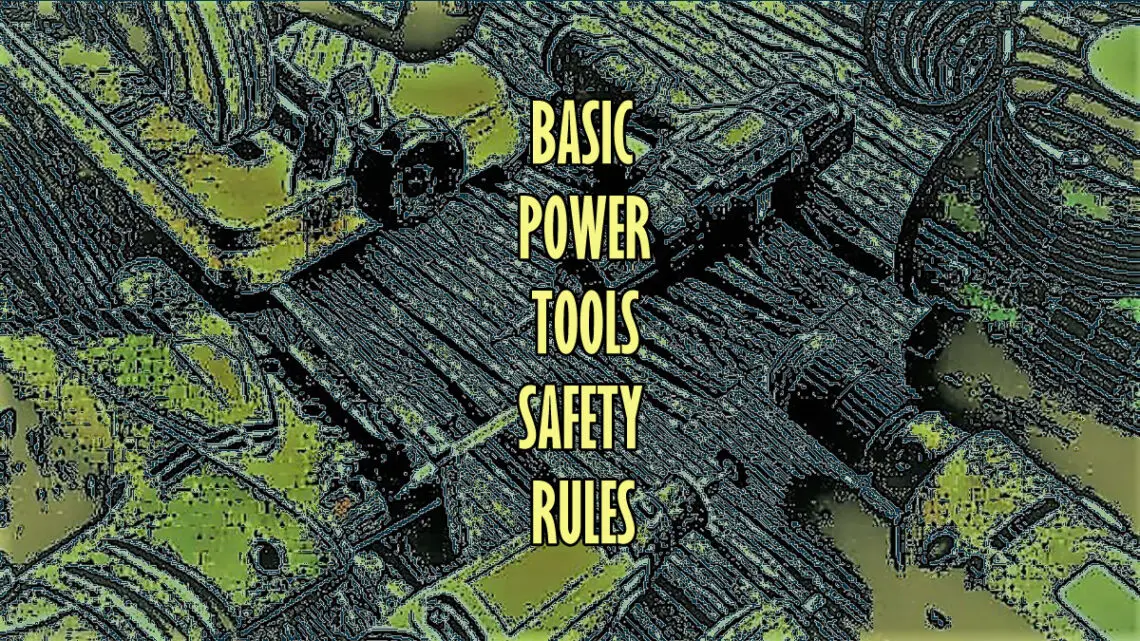 The 11 Basic Power Tools Safety Rules For Professional Users
Are you a power tool user? Or working in an environment where you deal with versatile power tools? Then you must have to know about the basic power tool safety rules for your own safety. Basically, the power tool safety rules should be followed by every power tool user.
Power tools are essential for completing many construction, woodworking, and DIY projects efficiently. However, they can be dangerous if used improperly. To minimize the risk of injury, it is essential to follow basic safety rules when using power tools.
As a professional user of power tools, it is imperative to take the necessary precautions to ensure your safety and those of others around you. Power tools can cause serious injury or even death if not handled properly. So it is essential to follow these basic safety rules for getting power tool safety.
Related Article: Best Power Tool Brands Of 2023 For Professional Users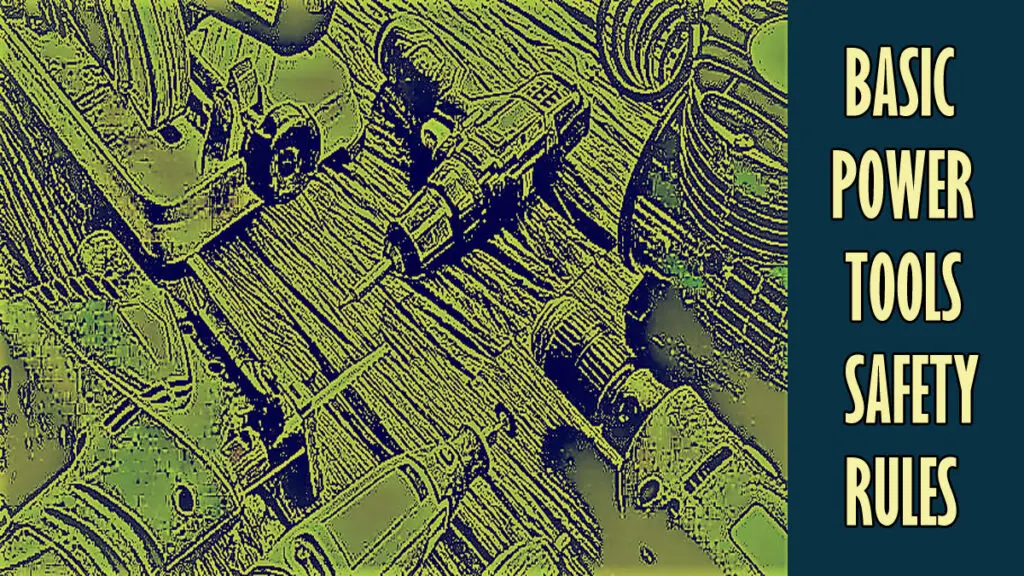 Related Article: The 11 Basic Hand Tools Safety Rules For Professional Users
Basic Power Tools Safety Rules
In this article, we are going to discuss the basic power tool safety rules which are mandatory for every user for keeping themselves safe and sound.
1. Read The Instruction Manual Properly
Before using any power tool, it is crucial to read and understand the owner's manual. It contains information about the tool's operating instructions, safety precautions, and maintenance requirements.
Before using any power tool, it is important to read the instruction manual. This will provide you with information on how to properly use the tool, what safety features it has, and what maintenance it requires.
2. Always Wear Personal Protective Equipment (PPE)
This includes eye protection, hearing protection, and protective gloves. Eye protection is necessary to protect against flying debris and dust while hearing protection will help protect your ears from the loud noises produced by power tools. Protective gloves will help to prevent cuts and other hand injuries.
When working with power tools, eye protection, hearing protection, and dust masks are important. Protective glasses or goggles can prevent debris or dust from entering your eyes, and earplugs or earmuffs can protect your hearing from the loud noise of power tools.
3. Dress Appropriately
Proper dressing is a practical and important factor when you are in a working environment surrounding power tools. While using power tools, you have to dress properly which helps you to work in a comfortable condition.
Avoid loose clothing and jewelry when working with power tools. Wear sturdy shoes or boots to protect your feet. Long hair should be tied back to prevent getting caught in the tool. Overall, you have to fit yourself properly to work with power tools.
4. Inspect The Tool Before Use
Make sure the tool is in good working order before using it. Check for loose screws, worn-out parts, or damaged cords. If the tool is damaged, repair it or have it repaired before using it again.
Make sure that the tool is in good working condition, without any visible defects or damage. Check the electrical cords and connections, and replace them if they are frayed or damaged.
5. Use The Right Tool For The Job
The right tool in the right place is very important for getting the best possible outcome. Moreover, the proper tools should be used precisely with full efficiency.
Therefore, use the right tool for the job to avoid damaging the tool or injuring yourself. For example, a saw should never be used to cut metal, and a drill should never be used to sand wood.
6. Secure The Workpiece
Make sure the workpiece is secure before starting the tool. A loose workpiece can be dangerous and result in injury or damage to the tool which can be a costly loss.
That's why everyone should care about the precise adjustments of the various segments of the tools. This habit of work is a helpful practice to work safely specifically with power tools.
7. Keep The Work Area Clean
Keep the work area clean and organized to prevent tripping hazards and minimize the risk of fire. Store tools and materials safely when not in use. The whole working area should always be prepared for work and must be clean and organized with essential supportive tools.
Ensure your work area is clear of any clutter, debris, or other hazards. Keep the floor free of tripping hazards, and make sure that your working environment will be perfect.
8. Unplug The Tool When Not In Use
While you are using power tools, it is very necessary to follow the proper instructions for unplugging and taking proper precautions as well. If you keep plugging the tools every time, it can create intense problems for your machines and the whole system.
Therefore, unplug the tool when not in use, or when changing accessories or blades. This will prevent accidental start-ups and reduce the risk of electrical shock.
9. Be Aware Of Your Surroundings
Be aware of your surroundings and keep children and pets away from the work area. Do not allow anyone to touch or stand near the tool while it is in use.
As a power tool user, you have to be conscious about your surroundings where you work with the power tools. Everyone should be careful about tools and other supportive components that should be arranged in their workplace.
10. Turn off The Tool Properly
When turning on or off the tool, you always have to be aware of the machinery system. Basically, it would help if you cared about the tool starting or turning off appropriately.
Turn off the tool and wait for it to stop before putting it down or making any adjustments. This habit will reduce the risk of injury or damage to the tool which can be a great loss. So, you have to be careful about your turn-off time.
11. Monitor Your Power Tools Regularly
As a power tool user, you have to check all of your power tools regularly. It is a regular routine work that can save you from severe damage. If you do not monitor your tools within regular intervals, your tools would not perform properly and precisely.
Therefore, every power tool user should monitor their power tools on a regular basis for getting the best output. You can make your arsenal more efficient by monitoring your power tools regularly.
To know more about power tools safety, Go here>>>
Conclusion
Power tools are incredibly powerful to do heavy tasks which are comparatively stronger than the others. Basically, the power tools are truly hard to use and maintain the whole system. It would be dangerous if the precautions are not maintained properly. Hence, the use of power tools should be in a proper and precise way which is recommended.
Indeed, power tools are useful for completing a variety of projects, but they must be used with caution. By following these basic safety rules, you can reduce the risk of injury and damage to your tools. All these safety rules are very essential to follow so that you can avoid brutal injuries. As a professional, you always have to maintain these basic power tool safety rules to work more with productivity without any danger.
You may read: DEWALT 20V Max Cordless Drill Combo Kit, 10-Tool (DCK1020D2)